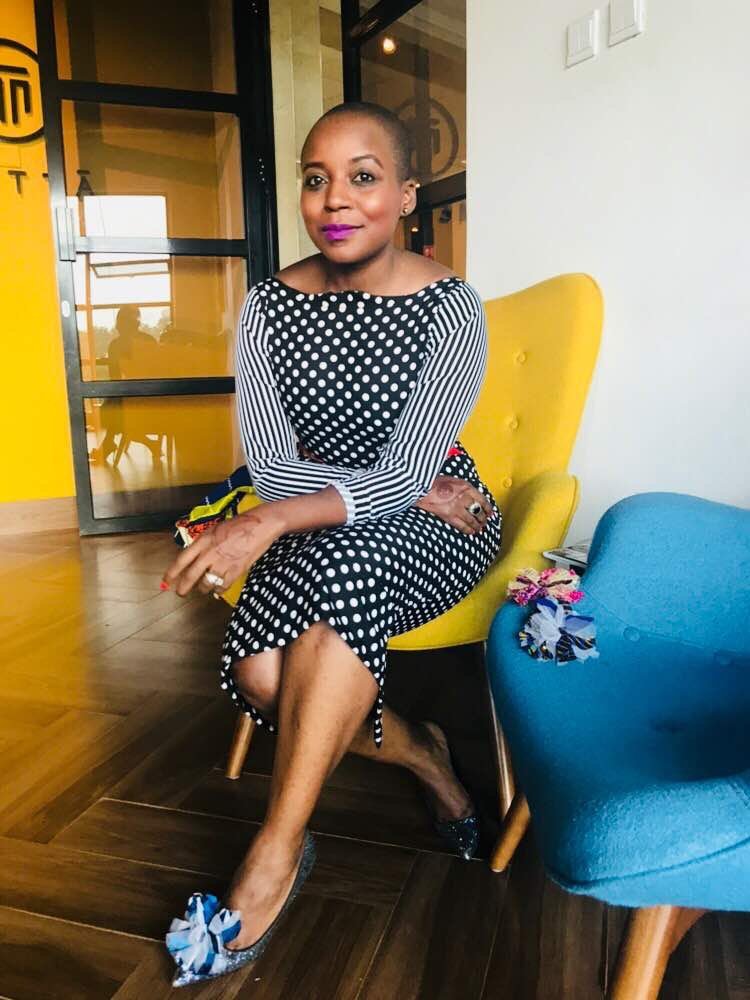 December 2017 Zim.Babe: Chenesai Mukora-Mangoma

Chenesai is a 35-year-old Zimbabwean woman. She is a Fashionpreneur, and the beauty and brains behind the Chenesai Brand.

Q: Tell us your story, including how you worked towards your dream of being a fabulous designer?

A: In 2012, I moved back to Zimbabwe. Prior to my move, I had been designing and styling for several years. In Dallas, TX I was a personal shopper as a part time job. My angle was, and has always been, economic styling – that is to say creating classic looks with a small budget. This theme is also evident in my versatile designs that combine form and function, for example our 10-in-1 jackets that won at the Impact Hub Harare makers fair.

My outlook on fashion and style has saved my clients lots of money. By combining my love for thrift shopping and my competent online shopping skills, I managed to grow my styling portfolio. To this day, I still service my U.S. clients by buying some of their pieces online. The rest of their pieces come from the Chenesai Collection.

Naturally when I moved back to Zimbabwe in 2012, driven by a need to create employment, I leveraged my design skills, legal skills and market access opportunity to start up a tailoring business which I called Nono's Kouture (NK). Nono from my name Noreen and Kouture spelt with a 'K' to emphasize and illustrate our mission to create unique tailored pieces. The NK tailoring house was housed in my garage at our Mandara home. At about the same time I was setting up NK, I had the privileged to visit Guangzhou Province – China's biggest industrial city. It was inspiring to see and experience the entrepreneurial spirit of the Chinese people. I was further impressed at the size of some of the million-dollar production houses. It refocused my understanding of business operations to emphasis on systems over the size of the operating space.

We worked on polishing our garage space, adopting an African contemporary look for the interior decoration. We operated in that space from 2012 to 2017. In 2016, I branded Chenesai – a brand birthed from 4 years of offering tailoring service as NK. 4 years of general tailoring was essential for my journey because it was within that time that I learnt about fabrication, designing, pattern making, couture services and the biggest of them all – 'Fashion is not for sissis.' Creating a fashion brand is an intrusive process – it's been my experience that to create a lasting brand, a designer must be true and sure of who they are. I have been inspired by the work of Coco Channel, Alexandra Mcqueen, and Carrolina Herera, to name a few.

Chenesai brand is not just about selling clothing pieces, my vision for Chenesai is to empower women through the fashion lens. Fashion is a global language in which everyone has a voice. Women's identities are shaped by, and expressed through fashion. Above and beyond that, fashion is so powerful because our dressing and fashion choices have psychological, social, political and economic meanings and consequences. Fashion, whether in urban or rural areas, is one of the many symbols of class division in society. Role identity – the core of our identities – lies in the categorization of the self as an occupant of a particular social position and adopting the meanings and expectations that are associated with the given role and its performance (Stets & Burke, 2000).[1] When you buy a Chenesai piece, you are buying a woman the opportunity to self actualize, also knowledge transfer and skills development.

Aside from fashion, law and social development, I am a motivational speaker – focused on empowering women to reach the epitome of their desires through encouraging dialogue among women, that would create a platform for best practice sharing. I am the Co-Founder of 4 The Community by the Community (4CBC) – a non-profit organisation that focuses on empowering and aiding community based organisations to reach their full potential. 4CBC works with widows, orphans and the youth from all over Zimbabwe through various projects. They do this as consultants, offering legal and project management assistance for grass-roots projects and social enterprises.

My overall ambition is to encourage other women in Zimbabwe to leverage their skills and create projects geared at enriching the lives of other women and their families. We need women with diversified skills in Zimbabwe and Africa as a whole, my thing is fashion – What is yours? We must take charge of our communities, I believe if you can help 2 others or even 1, with a skillset that will teach them to fish – our women and girls will be truly empowered.
---
[1] http://www.intracen.org/news/Empowering-women-through-fashion/
Q: What (if any) obstacles did you, or are you facing as you work towards your dream? And how did you overcome them?
A: It is my firm belief that the obstacle is the way. As I work at building an ethical fashion brand – my biggest obstacle has been a lack of knowledge of the fashion business. As such, I have actively looked and found ways to increase my business acumen, as well as my understating of the business of fashion. This year I was selected across Zimbabwe to participate in the Act in Africa – an entrepreneur training organization that teaches entrepreneurs the design thinking process, preparing them to successfully grow their ideas in order to attract the right investment. I am currently in Kenya, where I was selected across Africa to participate in the Fashion Product Lab, a fashion accelerator program focused on teaching emerging designers the business of fashion. I am positive that with my increased business and business of fashion knowledge, 2018 will see more streamlined growth of the Chenesai brand.
Q: What inspires you to dream big?
A: I am inspired by the ideal of an Africa where women freely follow their passion. I am sold to the notion that for Africa to reach its fullest potential, women must be given the opportunity and capacity to live out their passion. I am a passionpreneur, and my journey has been very difficult and uncertain. I graduated cum laude from law school. After completing my Masters degree, I was awarded an ABSA scholarship to pursue my LLD. All this to say, while I am good at the law – my true passion is in fashion and social development. So, leaving the comfort of my offerings to choose a path marred with unpredictability has, and is a hard choice. Yet I believe it's the best choice not only for me but also for the African development agenda.
Q: What can we look forward to from you in the future?
A: Growth of our journey, which is focused on introducing the POWER that is fashion to women in the farming regions of Zimbabwe. We have started on this journey in Marondera. This is important because in most farming regions in Zimbabwe, most women end up working in fields alongside their husbands because that is the only option present to them. It is my view that the lack of options for the women in this region is a contributing factor to the high levels of teenage pregnancies and early marriage. As a well researched fact, both outcomes form an impediment to the girl child's opportunity to self actualize which makes women empowerment a fallacy.
Q: What does it mean to you to be featured as a Zim.Babe?
A: Thank you for honoring Chenesai brand. It has created an opportunity for me to explain my journey so as to encourage, as well as invite other like-minded persons to join me on my quest to unleash the power of fashion as a tool for women empowerment.
Q: What 4 tips/words of advice and encouragement do you have for other Zimbabwean Women who are pursuing their dreams?
A: Your biggest opportunity is to keep it moving in the face of success or failure.
Learn to collaborate. There is power in numbers – understanding that the world order has changed.




Change is the only constant in life. Be Bold for the change you want to see in the world.




A healthy mind, in a healthy body, fueled by healthy food – EAT well, Exercise well and Pray well.



Q: Would you be interested in people contacting you for possible mentorship?
A: Yes, I would be honored. I take mentorship very seriously because it is an opportunity to change, add to, or inspire someone else's life.
Q: Where can we find out more about you and your work?
A: Instagram: chenesaink
Facebook: Noreen Chenesai Mangoma
LinkdIn: Noreen Chenesai Mukora-Mangoma
Blog: www.withlovefromzim.com
Twitter: Inspire2Aspire_
Q: What else would you like to share with our readers?
A: On my journey, I have found it important to always remind myself that life is not a dress rehearsal. To dream it, to do it and to be it. To keep in touch with my Creator for He will lead the journey, and will catch me when I fall… and FALL I have. To be careful about the company I keep for it defines me. #letskeepitmovin
"Dream it, do it, be it" - Chenesai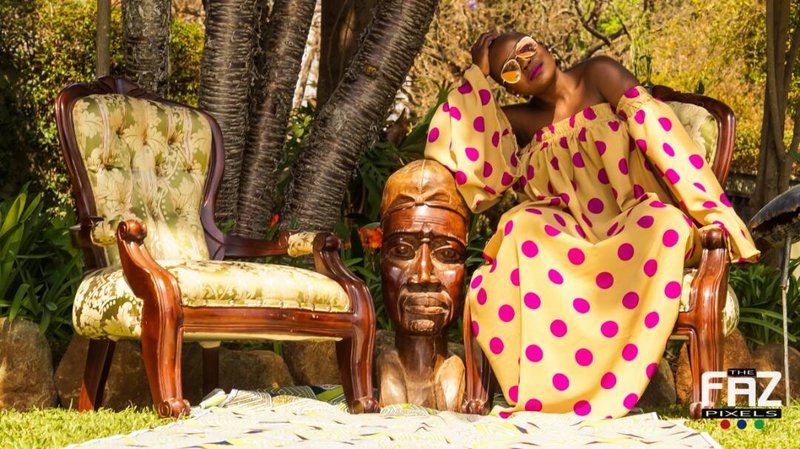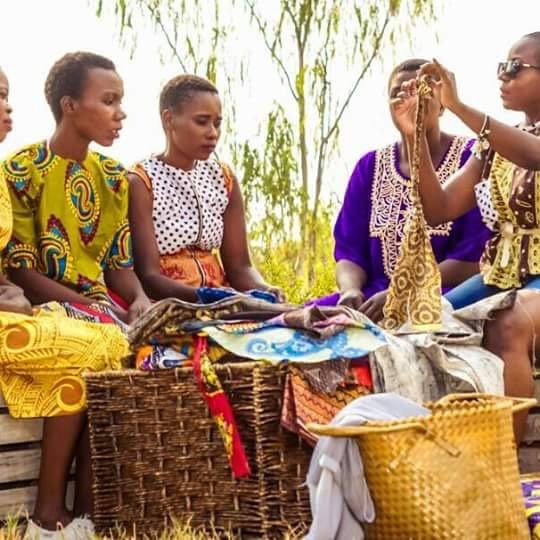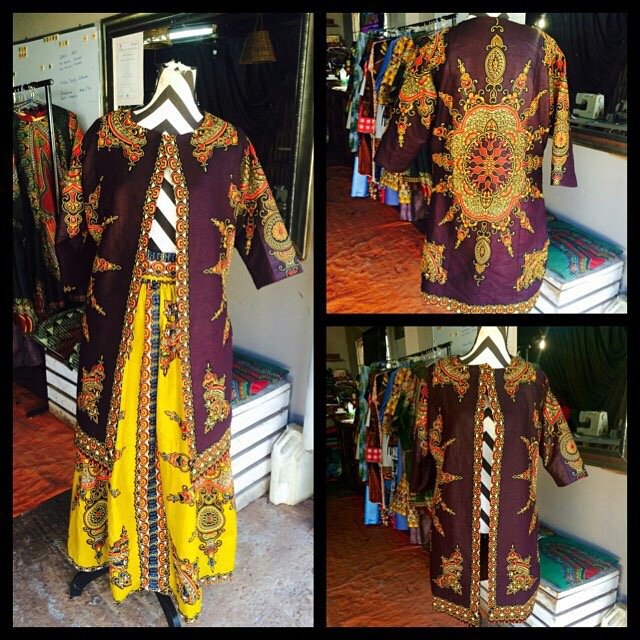 ________________________________________________________________________________________________________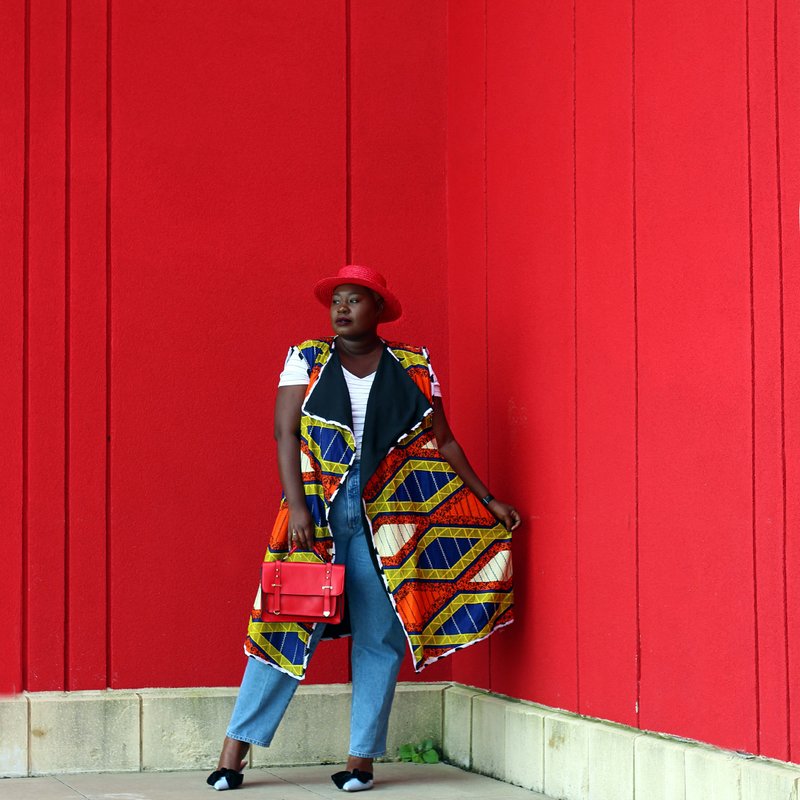 October 2017 Zim.Babe: Musemo Handahu
Musemo is a 34-year-old Zimbabwean woman living in Canada. She is a Digital Content Creator, Writer, and Stylist. She is the beauty and brains behind the blog – Lion Hunter.
Q: Tell us your story.
A: I moved to Canada just after I'd turned 18 and at the time, the dream was simple – just to get through university.
Q: How did you start to work towards your dream of creating Clutch Culture, Blogs (Curvy Geekery, Lion Hunter), being an ambassador for Le Chateau, and landing the awesome position of Content Contributor for Huff Post?
A: I was honestly in between jobs at the time and I decided to revisit my sewing days from high school and started a lifestyle blog. In it I shared my love of fashion, my life in Halifax and covered fashion weeks. With time my writing and style caught the eye of some big-name publications and brands started reaching out to collaborate. I guess how I started was really a way of keeping me sane and occupied while I was job hunting at the time.
Q: What (if any) obstacles did you, or are you facing as you work towards your dream?
A: Currently struggling with the question of "What next?" I'm somewhat ready to immerse myself in a longer-term project and just working on narrowing that down to what I should tackle next.
Q: How do you plan on overcoming them?
A: Just by trusting my gut, doing my research and weighing my options, not rushing into making any major decisions and not being stressed out by the process.
Q: What inspires you to dream big?
A: Wanting to make a difference to our people and country, not wanting to live a mediocre life, and wanting to take advantage of the opportunities that I've had the privilege to experience.
Q: What can we look forward to from you in the future?
A: I will definitely continue to curate my blog Lion Hunter. For the rest of the year I'll be working on digital marketing campaigns for Samsung, Tim Hortons, The Atlantic Lottery Corporation and a few more that I can't reveal yet. On the fashion side of things, I'll be on CTV's #MakeoverMonday segment, airing in November as the stylist. I'm also hoping to find ways to contribute to the Zimbabwean fashion industry on my next trip home.
Q: What does it mean to you to be featured as a Zim.Babe?
A: It means that more and more Zimbabweans are starting to notice me and my work. There are times when I've found it difficult to grow my Zim following/influence but things are definitely changing!
Q: What 4 tips/words of advice and encouragement do you have for other Zimbabwean Women who are pursuing their dreams?
A:
· Don't be afraid (send that email, approach that person, take that class!)
· Keep up with the trends so that you know what's catching the world's attention
· Time is a mental construct! You're never too 'old' to try something new or follow your passion
· Have fun and don't take yourself too seriously!
· Mbasera (Bonus): be sincere and be the most authentic you!
Q: Would you be interested in people contacting you for possible mentorship?
A: Yes
Q: Where can we find out more about you and your work?
A: Website: www.lion-hunter.com
Instagram + Twitter + Youtube: @misslionhunter
Facebook: @lionhunterlifestyle
Books: You Care Too Much
Q: What else would you like to share with our readers?
A: Follow your bliss!!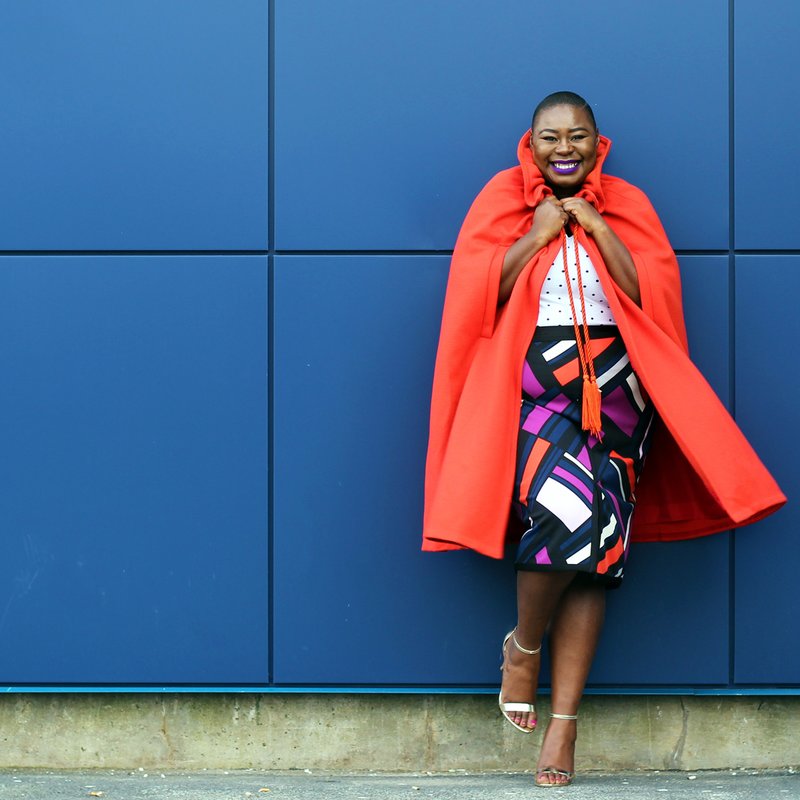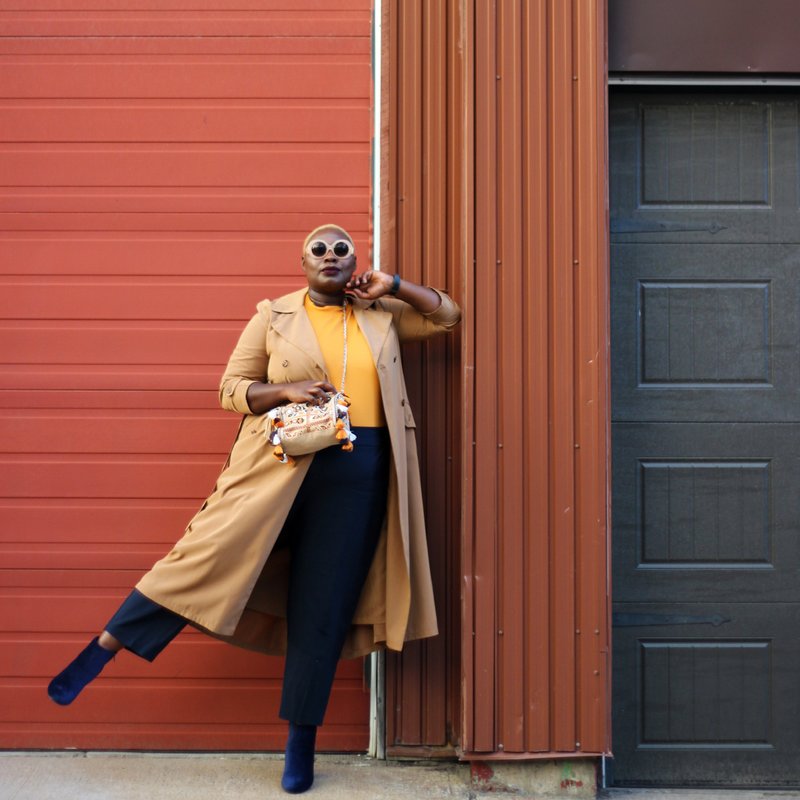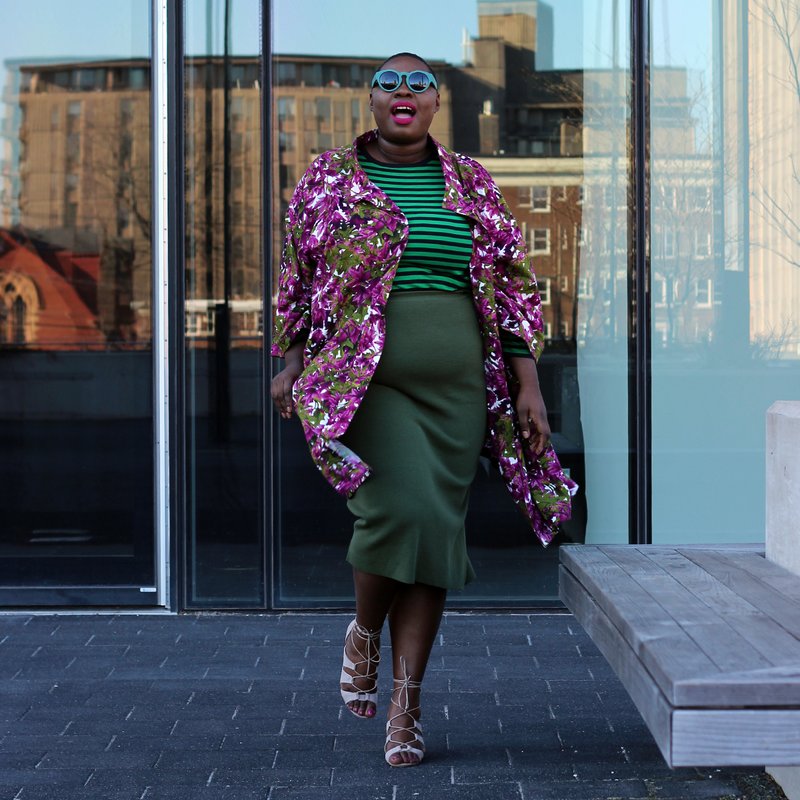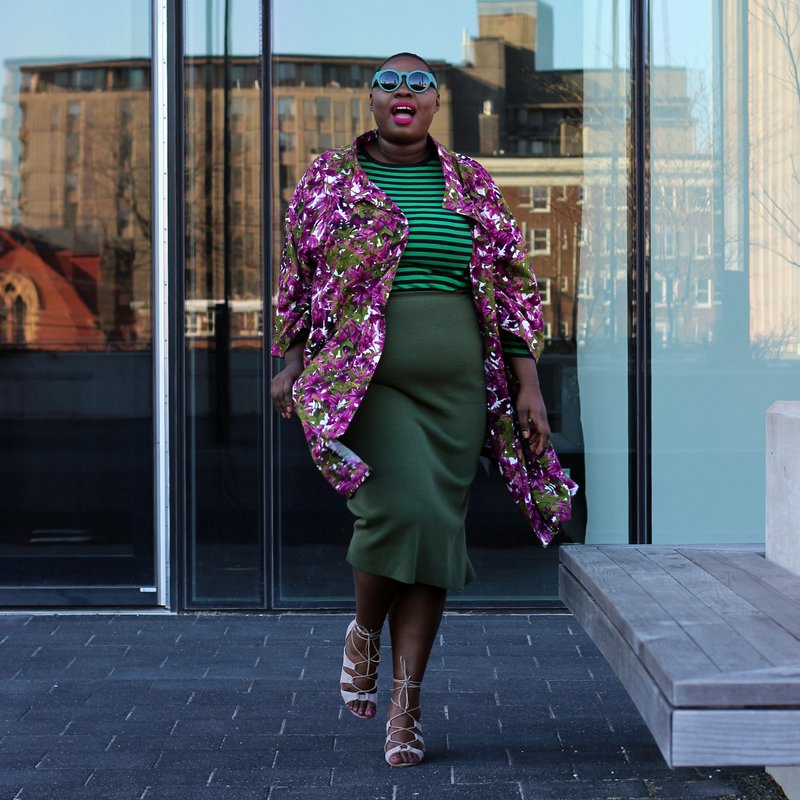 ________________________________________________________________________________________________________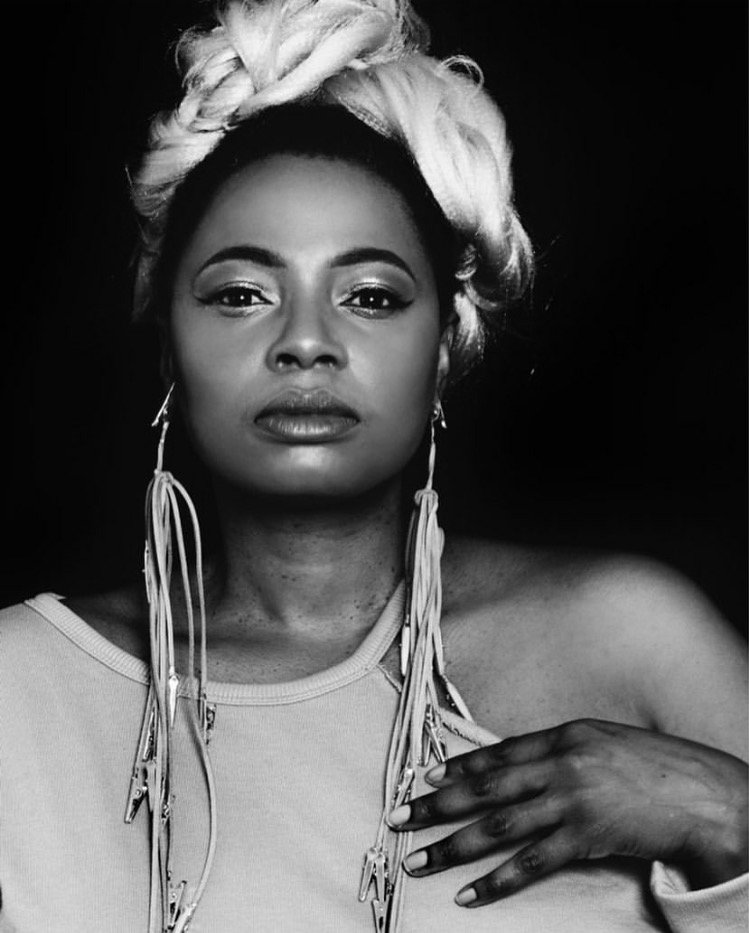 August 2017 Zim.Babe: Pam Samasuwo-Nyawiri
Pam is a 42-year-old Zimbabwean woman living in Canada and the U.K. She is a Handbag Designer and Cultural Journalist. She is the beauty and brains behind A Woman With No Country.
Q: Tell us your story.
A: Out of a career in journalism, another creative bubble burst in the name of fashion. After setting up a makeshift studio in my home, at 36 years old, I decided to go back to university to start from scratch and study fashion. Already equipped with a first degree in journalism and a MA in International Relations, the decision seemed somewhat out of character from the point of view of some of my friends and family. However, my supportive husband Simba, very much routed me to do it. I ended up in handbag designing by total chance, and looking back now. It was always meant to be.
Q: How did you start to work towards your dream of creating your beautiful handbags and writing your book?
A: It was not a dream, it was a ministry. I have always taken a different approach to my work. I always say that handbag design chose me. It was never in my sights. I knew that I wanted to do something fashion related and when I stumbled upon handbag designing, I was very much set on ensuring that I made an impact in the work. I am very much attracted to the development of women and I am obsessed with seeing change. Those two drives brought me to working with artisanal communities around the world. I wanted a product that was not only aesthetically pleasing, but also told stories of cultural heritage and would be pieces that would be passed on from one generation to another. I am also very inspired by words, so my journalistic and fashion background blended beautifully. It almost was like it was meant to be. Writing books was natural to me, it was a compliment of the visuals I produced in designing and the many stories I heard while travelling around the world.
Q: What (if any) obstacles did you, or are you facing as you work towards your dream?
A: It sounds a little bit arrogant, but to be honest I have never really experienced any obstacles. I was very specific about what I wanted to in the beginning. My transition from being a Journalist to a Handbag Designer was very much facilitated by a mindset. I knew what I needed to do and determination pushed me through. I was very blessed that very early in my career, I had mentors and international fashion platforms that took an interest in my work, and they offered me valuable information to make it as an international fashion designer. I took what I needed to implement only in my process and what was not relevant I left behind.
Q: What inspires you to dream big?
A: I understand that my work is a responsibility and not an option
Q: What can we look forward to from you in the future?
A: I always do a 'Beyonce'. I am all about putting my head down, producing the product and service and then talking about it. That keeps me grounded and focused.
Q: What does it mean to you to be featured as a Zim.Babe?
A: It's amazing to still be a 'Babe' at 42, but I am always thankful to be part of a community of women who are cutting edge and are pushing boundaries around the world.
Q: What 4 tips/words of advice and encouragement do you have for other Zimbabwean Women who are pursuing their dreams?
A:
· Always see other women through magical eyes.
· Don't let anyone tell you no- that is just their opinion. There will always be someone along the lone who will say yes.
· Too many cooks spoil the broth. Stay in your lane, start small and grow… you will appreciate the process.
· Own your purpose
Q: Would you be interested in people contacting you for possible mentorship?
A: I am up to my eyeballs at the moment and it would be unfair for me to take mentorship responsibility and not give 100% towards it. I am however very accessible to questions and sharing information.
Q: Where can we find out more about you and your work?
A: Website: www.awomanwithnocountry.com
Instagram: a_woman_with_no_country_
Twitter: @pamsamasuwo
Books: Rainbow Soul – www.awomanwithnocountry.com
Q: What else would you like to share with our readers?
A: Bio:
Multi award winning Handbag designer Pam Samasuwo-Nyawiri has honed her abilities to create a strong and personal aesthetic for her brand A Woman With No Country formerly 'Vanhu Vamwe' which she Co-Founded with her husband Simba Nyawiri in 2014.
She has uniquely articulated her love for humanity and creativity by creating a unique path of an ethical framework of ''products that give back'' and are committed to working with artisans globally.
A Woman With No Country has become a philanthropic enterprise, which stands for a social mission to bring economic empowerment to women globally living in marginalised communities. Witnessing how her work is able to bring light to pressing issues and empower repressed communities, Pam armed with a business development expertise (her husband) and her strong desire for more meaningful work has pushed boundaries further by self-publishing two books 'A Woman With No Country' and 'Rainbow Soul', that are weaved into a humanitarian hymn sheet. Profits of the book go towards an initiative that helps women to identify business opportunities away from their usual networks.
While Pam is not your typical entrepreneur having started off her career life as a journalist, she has demonstrated the power of risk taking thus recently named African fashion social entrepreneur to watch out for by South African platform- African Lionesses. She also continues to manage successful collaborations with a revolution of designers who are driven by sustainable imperatives and are building brands that are symbols of social change.
Useful media links:
· http://www.afroccentric.com/2015/02/interview-with-vanhu-vamwe-creative.html
· https://issuu.com/munyabloggo1/docs/makosi_today_magazine_for_print
· https://www.heads-up.cc/wear
· https://www.oneofamind.net/connect/handmadeheroes/abury-meets-pam-samasuwo/
· https://solutions4africa.com/index.php/zimbabwe-publisher/798-inspirational-african-women-pam-samasuwo-nyawiri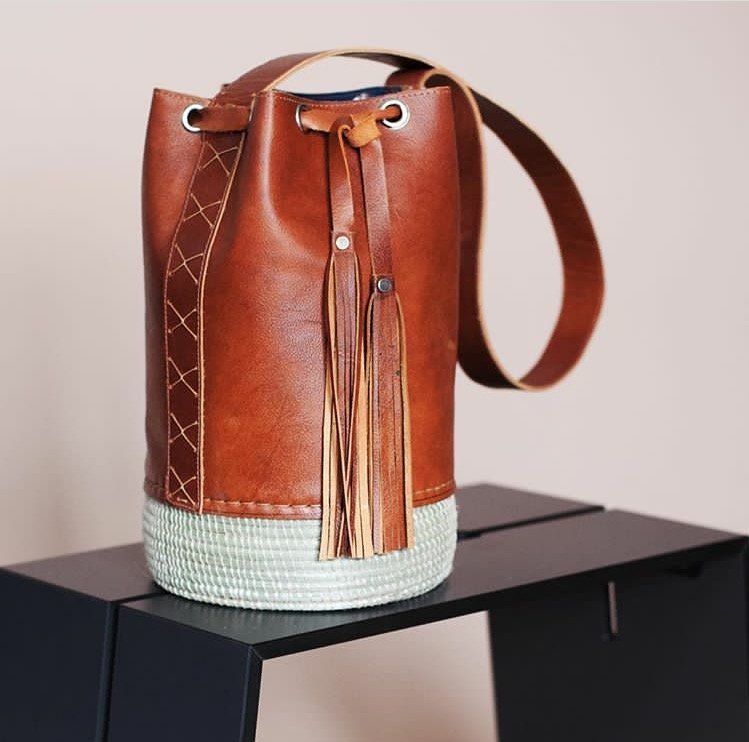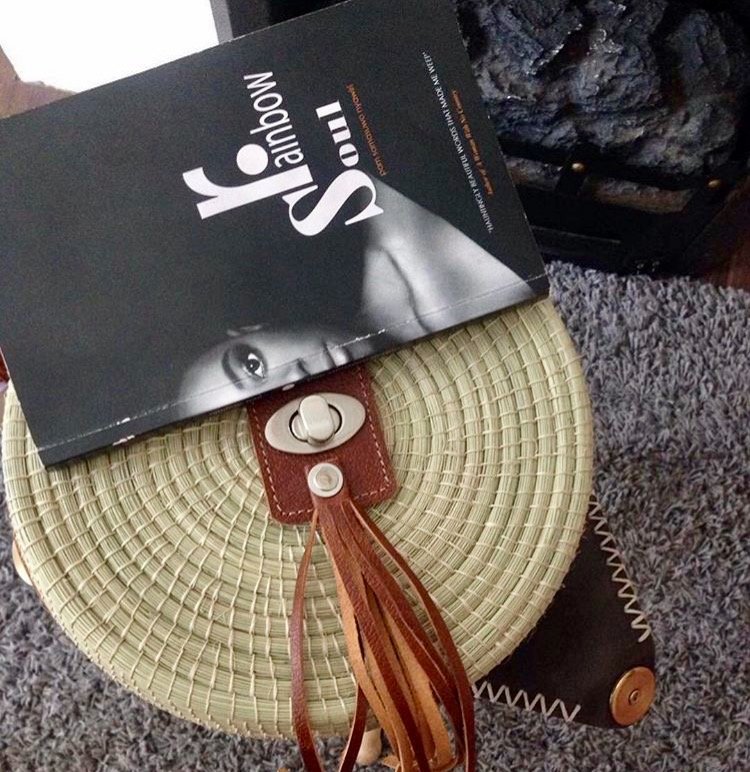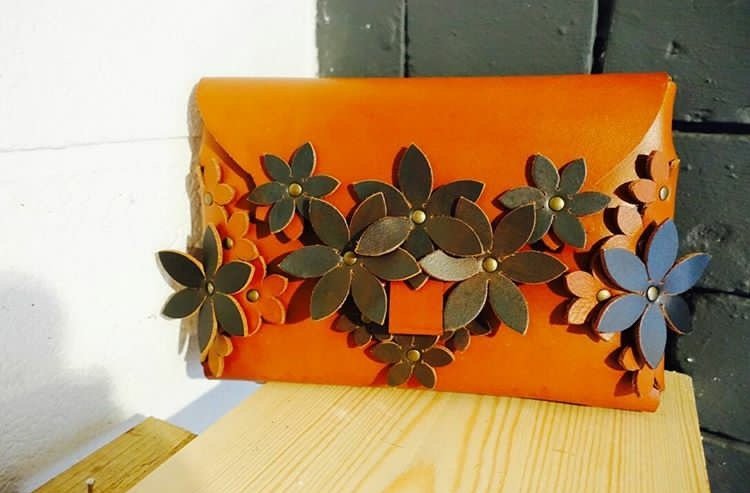 __________________________________________________________________________________________________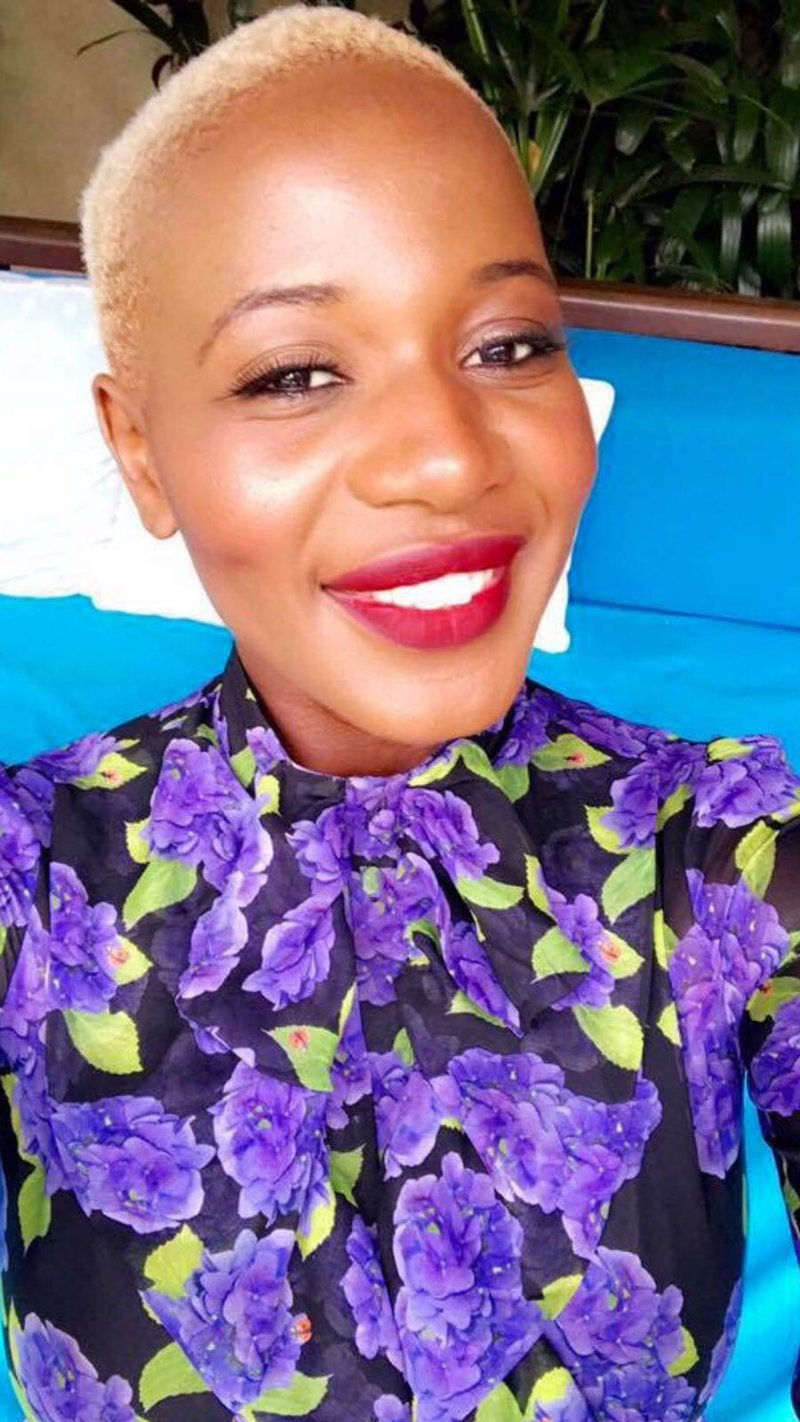 May 2017 Zim.Babe: Summer Rose
Summer Rose is a Zimbabwean woman living in the U.K. She is a Psychiatric Nurse by profession, and a Perfume Brand Owner by dream and aspiration. She is the beauty and brains behind Belle by Summer Rose.
Q. Tell us your story:
A: I was born and raised in Zimbabwe and I moved to the UK at the age of 23. I studied my nursing training at Buckinghamshire University then went on to become a qualified mental health nurse. To be honest I never had the vision to create my own perfume until 2015. I have always loved fragrances for as long as I can remember, and over the years I have spent quite a lot of money on high end perfumes for the love of smelling good. This was literally a case of an opportunity that presented itself and I took it.
After receiving quite a lot of interest from people when I featured on Zvirikufaya NaKedha page, I decided to make something out of that fame rather than only being known for posting funny videos on Facebook. I thought long and hard about what business I would want to venture into and this thought suddenly came to my mind, PERFUME! Initially I laughed it off and thought it was quite a far-fetched idea considering the only people I knew that had launched their own perfume brands were popular celebrities. I dismissed the thought but it kept coming back to me and finally I was like why not! I realized that I was the one putting limitations on myself and it was time to change that. That is basically how it all started.
Q: How did you start to work towards your dream of creating Belle?
A: I did a lot of research about the perfume making process which included looking up what ingredients are used in some of the best perfumes on the market, what perfume manufacturers I could possibly work with, what packaging, etc. I then decided to take up a perfume making course which was very helpful for someone like me who literally had no clue where to begin. All I knew was I was going to create a master piece and boy did I do that! Sorry allow me to feel myself a little I have earned it, haha! I met with a few manufacturers before I decided on who I was going to work with. Once I made the decision we just got straight into it and it was such a process! I wasn't ready.
Q: What (if any) obstacles did you, or are you facing as you work towards your dream?
A: Initially it was the cost of production because manufactures work with quantities and they had their minimum quantity I had to start with which was quite a lot and cost a lot of money. Then there was getting the scent right! It took me several attempts before I was actually satisfied with my product. I wanted to create a perfume that I would use myself and I'm very fussy with fragrances. Many times I kept feeling like something was missing then finally I was like yeeeeesssss! this is definitely a master piece; and from the reviews I'm getting, everyone seems to feel the same way about Belle, thank God.
Q: How did you overcome them?
A: As far as the costs are concerned, it was a matter of sacrificing for my dream. I was not even sure at this point if my perfume brand would be successful but I decided to take the risk and invest the money I had into the business. I'm really glad to say it has paid off and I have no regrets. The support from my Zimbabwean community has been unbelievable, I'm truly thankful.
Q: What inspires you to dream big?
A: Knowing what it feels like to not have much. I grew up with a struggling single mother who had to hustle to make ends meet. I knew from a very young age that I wanted more for myself. The struggle has a way of teaching and inspiring one to dream big. My mother is my biggest inspiration in life. That woman worked so hard always selling this and that to put food on the table. I definitely inherited the sales woman in me from her. May her beautiful soul continue to rest in peace.
Q: What can we look forward to from you in the future?
A: We are currently finalizing production of my new fragrance which is going to be unisex. I'm especially excited about this one because the men have been feeling left out for so long and now they get to experience that Summer Rose flavor. I really think people are going to love this one, I'm in love with it! My team and I are currently discussing possible names for the new fragrance and it's been such a fun process coz we can't seem to agree on any. Name suggestions for a unisex fragrance are welcome!
Q: What does it mean to you to be featured as a Zim.Babe?
A: It is pretty special because I really admire Mutsa the founder of Zim.Babe.Iwe! and what she stands for so her recognizing me as a Zim.Babe worth featuring is amazing. I also hope that this article will reach women and girls of all ages and inspire them to follow their dreams and to never put limitations on themselves regardless of what background they come from.
Q: What 4 tips/words of advice and encouragement do you have for other Zimbabwean Women who are pursuing their dreams?
A: One: Dream big!
Two: Pray
Three: Work hard! Literally give it your all
Four: Stay determined never give up even when it gets tough and it will get tough!
Q: Would you be interested in people contacting you for possible mentorship?
A: Sure, I'll be more than happy to help.
Q: Where can we find out more about you and your work? –
A: Website: www.summerrose.me
Instagram: @summer_rose_
Twitter: @summer_rose_
Facebook: Summer Rose
Snapchat: Mis_summer
Q: What else would you like to share with our readers?
A: I have been nominated for 2 Zim Achievers Awards, which I'm pretty excited about (Innovation and Female Personality). Thank you to everyone that voted for me. I'm hoping to win.
You can purchase my perfume Belle by Summer Rose via my website www.summerrose.me. New fragrance will be out soon. Please follow my social media platforms so we stay connected. Much love x!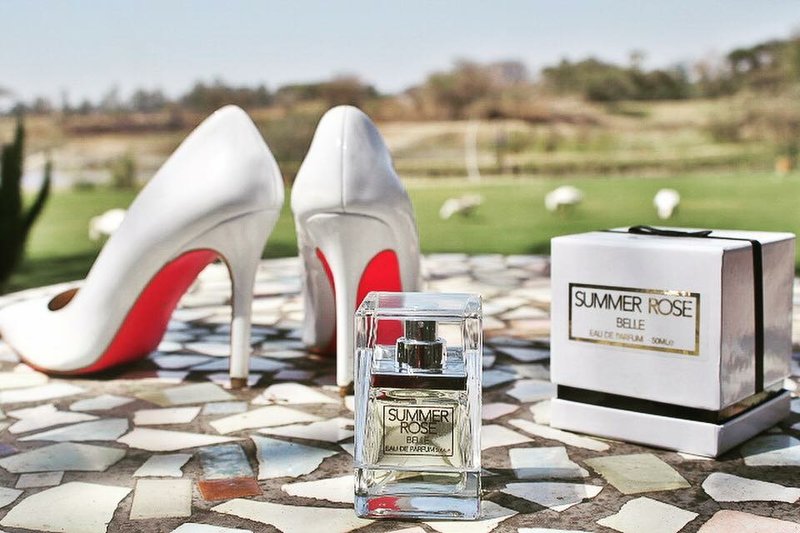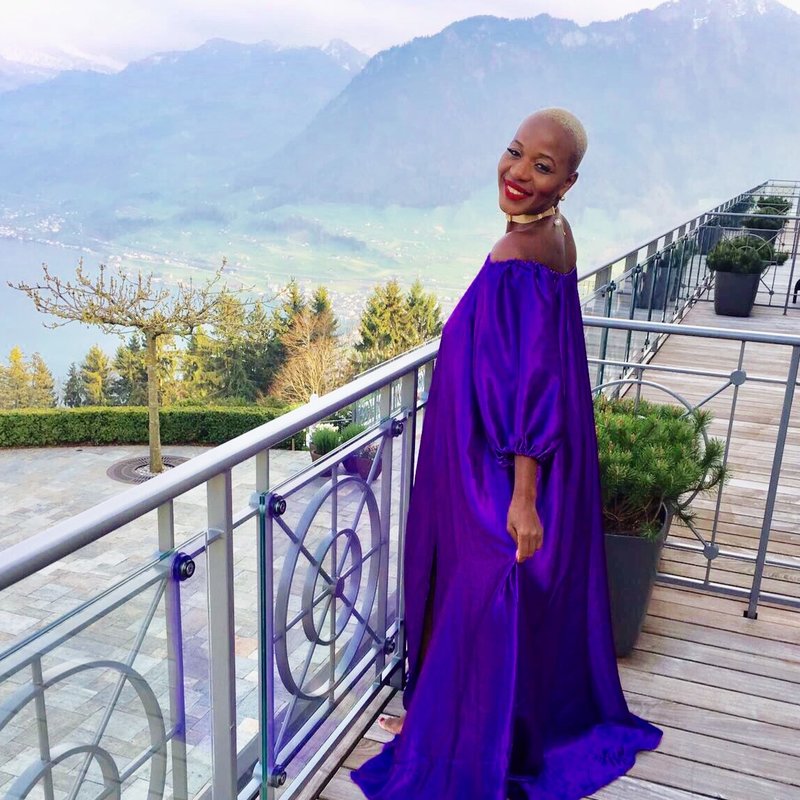 _____________________________________________________________________________________________________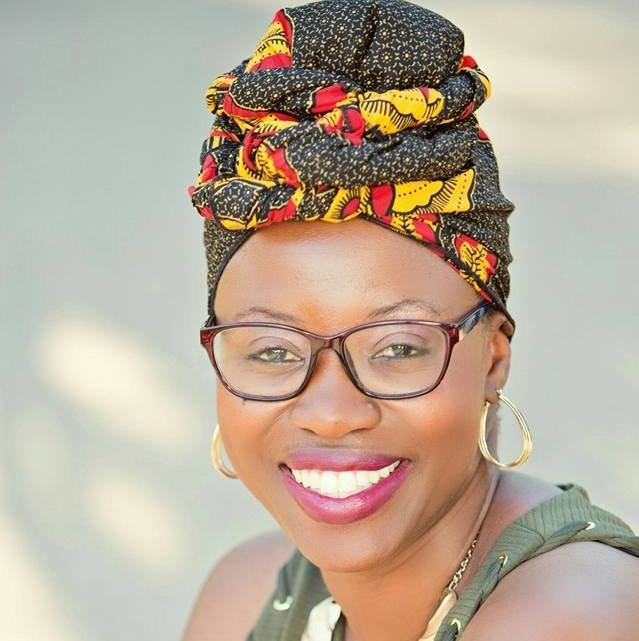 April 2017 Zim.Babe: Trish Lewis
Trish Lewis

is a Zimbabwean woman living in the U.S. She is a mother, wife, and the Founder and CEO of Heritage Box.
Heritage Box was created to provide children engaging ways to learn their history and African geography.
Q: Tell us your story.
A: I moved to the USA to attend college at the age of 19 with the vision of making a big impact on the world…Sounds cliché I know, but I felt like with as big an opportunity as I was getting, I had to have a dream bigger than just a career. My science background from A 'Levels gave me a strong advantage in college and so I decided to pursue a degree in Biology and Chemistry and I enjoyed it. I was confused though on what exactly to do with my education given the complexities of getting certain scholarships, loans and opportunities as an international student. I was fortunate to find out and go back to school for a very specialized field in radiation oncology called dosimetry and pursue that as a career.
Q: How did you start to work towards your dream of launching the Heritage Box, and teaching children about their heritage?
A: My husband and I regularly review what's working and what's not with our parenting and relationship. We realized that one weakness was that our children didn't have a level of knowledge of their history in America or in Africa. It was sobering to realize that despite all the efforts we made, we were not getting the results we hoped for… and we knew exactly why… we were not being consistent in teaching them their history and heritage at home. And to give ourselves some grace…with 3 kids, working parents, school activities and after school activities, our family did have a lot on its plate. But we realized that, if this was something we felt was important and critical to their sense of identity and wholeness, particularly growing up in America, we had to devote time to it.
In speaking with other diaspora parents, black parents and adoptive parents of black children, we realized this was a common challenge for parents. Heritage Box was born as a solution to the consistency problem, to give families a fun monthly tool kit to learn and celebrate Black heritage together! Each month, families receive a box in the mail with books on Black History, Africa, educational activities and games.
Q: What (if any) obstacles did you, or are you facing as you work towards your dream?
A: The main obstacle was the steep learning curve. Coming from a science/healthcare background it was challenging to learn to communicate in a way truly gets to the core of what you are trying to do, especially online where you can't read the verbal and non-verbal cues from your customer.
Q: How did you overcome them?
A: Study, study, study and just try! Since I knew the people I was trying to serve, parents like me, I asked a lot of questions from potential customers and real customers. "What does this mean to you? What made you purchase our box? What do you like the most?"
This has gone a long way in helping me understand how my communications are being received and knowing the customer's needs and expectations.
Q: What inspires you to dream big?
A: My parents. I was raised with the philosophy that the sky was not the limit, my vision was the limit. It seemed like anything I said I dreamt I wanted to be, or do, my parents accepted it always as a possibility and never gave me limiters.
Q: What can we look forward to from you in the future?
A: Much more! We are expanding our company to be able to serve more families. We have also partnered with a few non-profits that help support educating orphans in Africa and help mentor inner city children in the U.S and we look forward to helping make an impact as a company.
Q: What does it mean to you to be featured as a Zim.Babe?
A: It means to be audacious in the belief that the world truly is your oyster. To espouse love of self and others and to value the power of community.
Q: What 4 tips/words of advice and encouragement do you have for other Zimbabwean Women who are pursuing their dreams?
Entrepreneurship is the ultimate journey in self-discovery. Be prepared to confront, act on/change certain truths about yourself to grow yourself and your business.




Community is necessary. When you start out, people in your circle may not understand what you are doing, or why…and it may discourage you. But keep in mind, they are not on your journey, and be at peace with this. Instead, seek out people on the same path as mentors/friends to walk with you on this new path. Build yourself a supportive community.




Speak up…We have a great saying in Shona, "Mwana asingacheme anofira mumbereko" I can't tell you how many times I have blown small problems to epic proportions in my head, only to find out that a friend could have solved that problem for me in minutes. When you feel overwhelmed, do take a moment to think of at least one person you can talk to




JUMP! As someone who analyzes things to death…. I hesitated a lot to get started on my dream. I told myself that I wasn't ready, I needed more training, I needed an investor, I needed to wait till my kids were in college…. (the list is endless) But all I was really doing was covering up my fear. A good friend of mine suggested I watch the video by Steve Harvey on Jumping towards your dreams. This video really helped me too just go all in…as I was! (Video link: https://www.youtube.com/watch?v=kILVFRlUtT8)

Q: Would you be interested in people contacting you for possible mentorship?
A: Of course
Q: Where can we find out more about you and your work?
A: www.heritage-box.com
Q: What else would you like to share with our readers?
A: That life is fluid and dynamic. You are a changing, dynamic person as well. Allow yourself to dream new dreams, look at life through a different lens so you can get to the core of what it is that makes your heart sing. Once you find it, jump into it whole heartedly, surround yourself with people who want to see you succeed, and be open to asking and receiving help.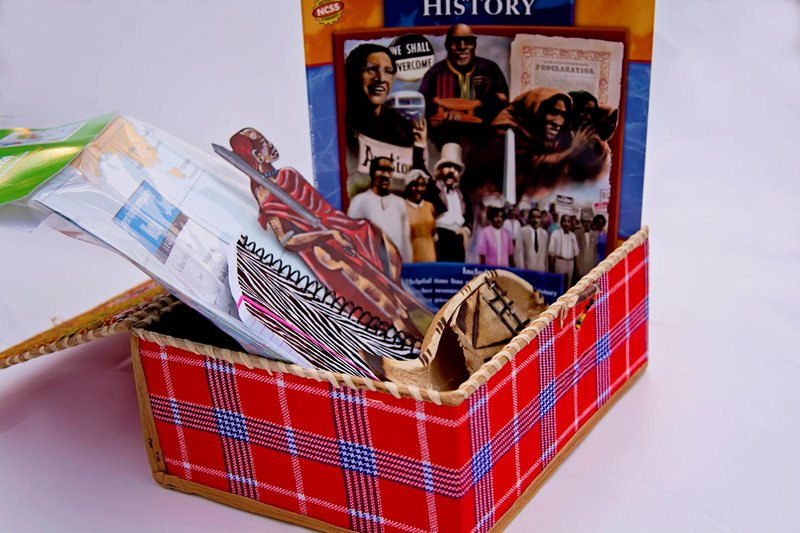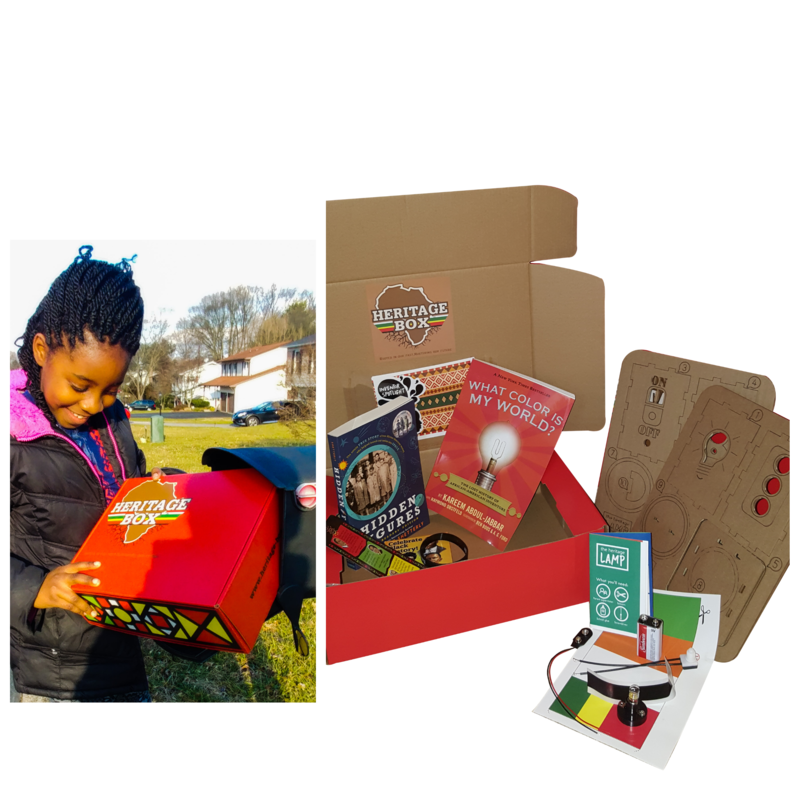 ________________________________________________________________________________________________________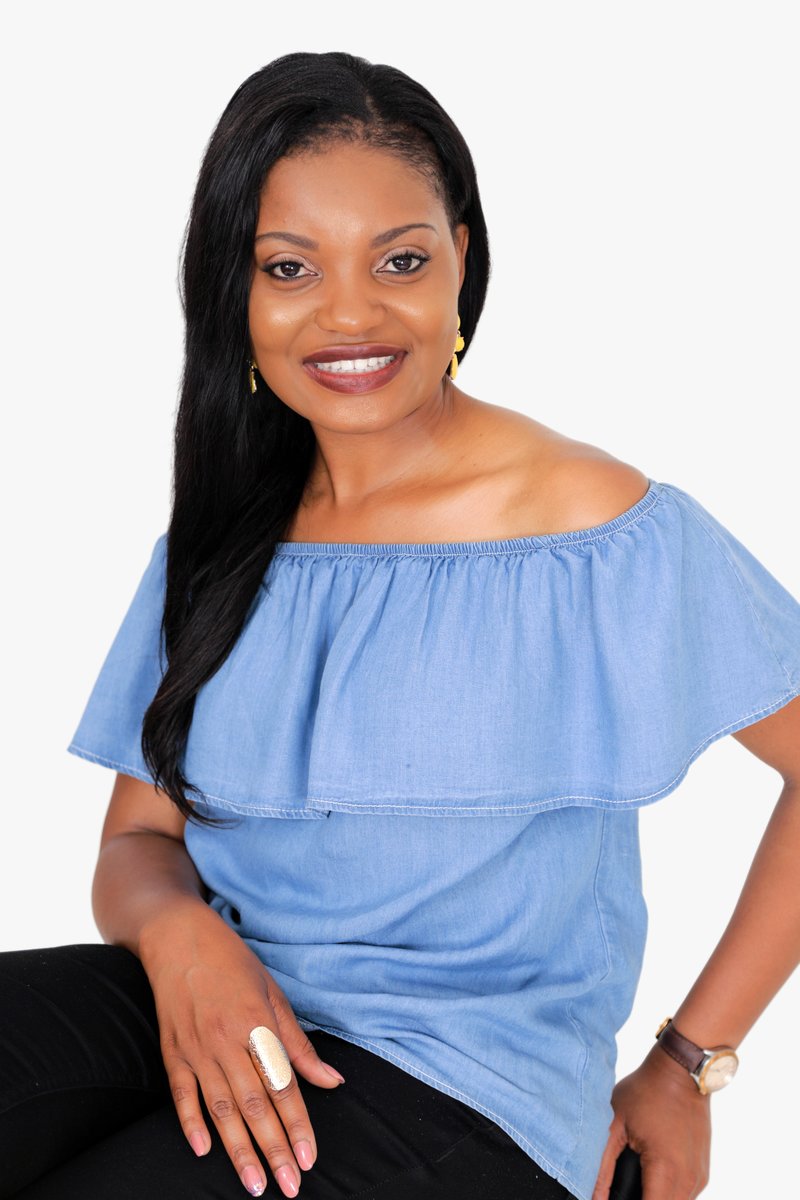 March 2017 Zim.Babe: Carol Shereni
Carol Shereni is a 30-year-old Zimbabwean woman who resides in Tulsa, Oklahoma in the USA. She is an accountant by profession, and an author and speaker by dream and aspiration.
Q: Tell us your story.
A: I was born and raised in Harare, Zimbabwe. I am the first of four children born to William and Sherree Shereni. I travelled to the USA for my higher education at the age of 19. In 2010, I graduated from Edinboro University of Pennsylvania with a Bachelor's degree in Accounting and Financial Services. In 2012, I completed my Master of Business Administration Degree from Oral Roberts University. Two years later, I obtained a Diploma in Practical Ministry from Victory Bible College.
Q: How did you start to work toward your dream of being an author and motivational speaker?
A: My first published book was released in June 2013 and it is called 'The Advantage.' 'The Advantage is an inspiring and spiritual read that focuses on the advantages of embracing a relationship with the Holy Spirit. 'The Advantage' was published by 'Logos to Rhema' publishing house, which is based in Tulsa, Oklahoma. Global reviews from countries that include Canada, England, Australia, South Africa, Zimbabwe and the United States of America have proved that the book was impactful.
Two years later, in February 2016, I published my second book entitled 'Rise Above It.' The book was birthed out of a desire to empower women to gain freedom from self -limiting attitudes. I was encouraged by the many reviews from women all over the world that I expanded efforts by launching out on my first national book tour in June 2016.
As a Zimbabwean, I am pleased that the books have had a notable impact in my country. The books have been broadcasted nationally on television broadcasts such as The ZTV News and Good Morning Show. The books have also received radio coverage on StarFM, ZiFM and SpotFM. Additionally, they have received widespread newspaper coverage in Zimbabwe.
Q: What (if any) obstacles did you, or are you facing as you work towards your dream?
A: The greatest challenge I faced on the road to success was dealing with critical voices. I have learnt that every level of success has its critics. There are some people that will not believe in your vision and some that will downplay your vision. Critical voices have the potential to choke your vision and to undermine your talent. They can potentially discourage you and slow down your momentum with their negativity. Critical people sow negative seeds that can potentially paralyze progress. My advice is that you should expose yourself to positive people in order for your dreams to come true!
Q: What, or who inspires you to dream big?
A: I consider it a great privilege to have been raised by the woman who is my greatest inspiration; my mother. The best quality about my mother, in my opinion, is that she is a woman of prayer. She has taught us how to prayer by simply modeling it, and through her life's results, we have seen the power of prayer. My mother has a routine of waking up early in the morning, usually around 4am to pray. She is consistent and dependent on the power of God. She covers her family, career and calling in prayer. She has taught us that if we encounter problems, we should run to the throne room first. My mother has raised all her children in the ways of the Lord and she has modeled a Godly life with integrity. She has shown us what a life lived by faith can produce in one's life. The secret to my mother's success is her strong and unwavering connection to the Lord, which she cultivates through prayer.
Q: What can we look forward to from you in the future?
A: In the future, you can look forward to more inspirational books
Q: What does it mean to you to be featured as a Zim.Babe?
A: It's a great honor to be featured as this month's Zim.Babe. I love being a national representative, so this featured article is a platform to not only profile my gift, but also represent my country.
Q: Your book 'Rise Above It' speaks a lot about the importance of letting go of self-limiting attitudes – something that is so important, especially when embarking on a journey to pursuing your dreams. What 4 tips/words of advice and encouragement do you have for other Zimbabwean Women who are working towards their dreams?
A: Four words of advice that I have for other women working towards their dreams are:
• Any dream that is worthwhile requires hard work, perseverance and persistence.
• Surround yourself with visionaries and people that dream big.
• Do not be afraid to be a trendsetter and a path maker. Many people are waiting to follow after your example.
• If you choose to break free from all mental limitations, you will be amazed the heights you can reach.
Q: What is your life motto?
A: I am motivated by a well-known quote by Lao Tzu that says, "the journey of a thousand miles begins with a single step." The quote motivates me because it speaks of the importance of honoring the process, not just the destination. It makes me realize that each step is worth celebrating because it contributes toward the accomplishment of the big goal.
Q: Where can we find out more about you and your work?
A: My books can be purchased on Amazon. Readers can follow me on social media sites: Facebook and Instagram. Also, you can enjoy some short clips about the books and book tour on YouTube.
Q: What else would you like to share with our readers?
A: I would like to encourage readers to be aware that each and every human being has a unique purpose. As the late Dr. Myles Munroe says, "purpose is the original intent for creation." I would like readers to know that their existence is not a mistake, but it is meant to benefit mankind. Once you discover your purpose, embrace it and fulfill it because that's where significance and relevance emanates from.
Q: Would you be open to people contacting you for possible mentorship or personal advice?
A: Yes, I would be open to people contacting me for mentorship and personal advice. I can be contacted at: cccshereni@gmail.com